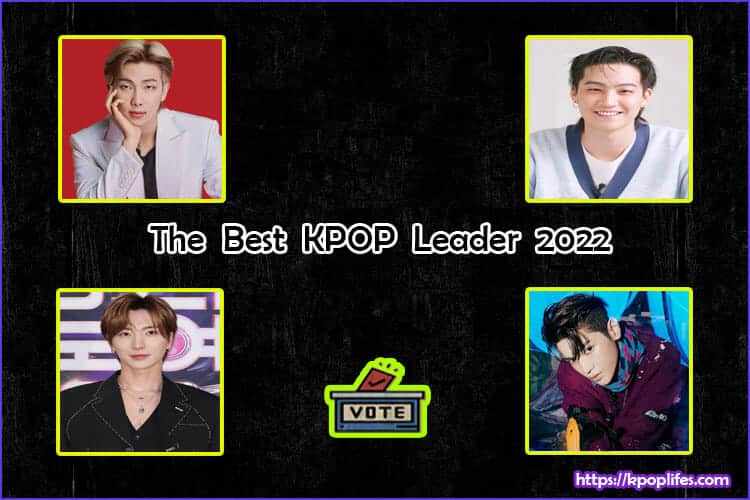 The Best KPOP Leader 2022 is now voting Open Online Poll Website.#BestKPOPLeader2022, #KPOPLeader, #BestKPOPLeader.
---
Who is The Most Popular BTS Member
KPOP Global Heart Dream Boys Awards 2022
Who is The Best KPOP Dancer 2022
---
We love to hearing kpop music, kpop Videos and watch kpop live performance. If you are kPOP fan Please remeber kpoplifes.com KPOP Vote all thing post kpoplifes.
Who is The Best KPOP Leader 2022:
We are choose Best KPOP Leader according to your votes. This list is composed of Best KPOP Leader.We're choose a vote for your favorite Best KPOP Leader. Who is The Best KPOP Leader 2022? vote here now! You are interested Articles: Kpop Dance, Kpop Outfits, Top Kpop, Kpop Clothes, Kpop Korea, Kpop Style, Army Kpop, Kpop Friends, I Love Kpop.
Do you like KPOP Music? Are you a fan of Best KPOP Leader?
Nominees OF Best KPOP Leader 2022:
JIHYO – TWICE
JUNGWON – ENHYPEN
BANG CHAN – STRAY KIDS
TAEYONG – NCT 127
SUHO – EXO
RM – BTS
SOLAR – MAMAMOO
JB – GOT7
LEETEUK – SUPER JUNIOR
SOOBIN – TXT
YUNHO – TVXQ
IRENE – RED VELVET
If your favourite list of Best KPOP Leader 2022 is not take place in our list, we can add her according to your comments above our post. You can vote only once in 24 hours.
Rules :
You Can Vote Every Hour.
Vote end on :
December, 31, 2022
Tip :
Turn On Your Alarm And Set It To Every
Happy Voting!